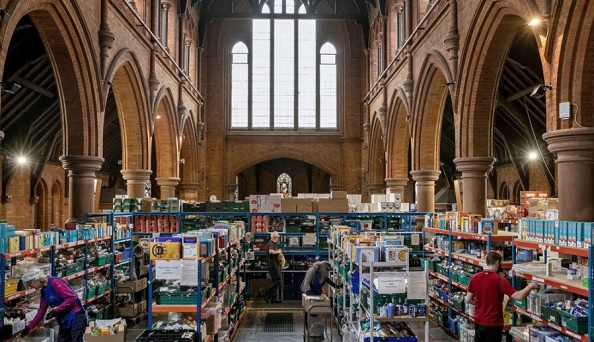 St Peter's is proud to support the work of the Norwood and Brixton Foodbank at St Margaret-the-Queen Church, Streatham.
If you would like to donate goods, you can either bring them to mass at church and place them by the old pulpit, or you can deliver them directly to St Margaret's at the times shown on this link: 
https://norwoodbrixton.foodbank.org.uk/give-help/donate-food/ – mostly mornings, Monday to Saturday.  The current (March 2021) urgent items needed at St Margaret's are: (*newly added items)
Tinned vegetarian and vegan meals (vegetable curry, vegetable chilli, macaroni cheese etc.)
Tinned non pork meat e.g. Chicken, corned beef
*Jars of pasta sauce
Long life sponge puddings, other puddings including jellies, whips etc.
Uht milk – whole and semi-skimmed
Rice pudding
Custard
500ml and 1l bottles of cooking oil
*Tnned tomatoes
*Tinned soup
Tinned sweetcorn
Tinned peas
Tinned carrots
Tinned pulses e.g. Chickpeas and kidney beans
Tinned fruit
Rice 500g or 1kg bags
Non food items:
Toilet rolls
Washing up liquid
Bars of soap, liquid soap
*Shampoo
Laundry pods
*Nappies size 4
*Cat and dog food
*Cleaning products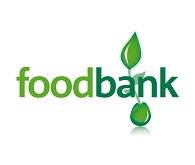 If you're not able to donate goods, please have a look at taking up a subscription with Bankuet, a not-for-profit organisation which has developed fast in the last couple of years, working directly with Foodbanks all over the country.
They are notified of what each depot most needs, have bulk purchasing advantages, and deliver stuff directly to the depots. Their website is:
https://www.bankuet.co.uk/
It is also possible to make contributions direct to our local Foodbank via this link:
https://norwoodbrixton.foodbank.org.uk/give-help/donate-money/.
You can read more about Norwood and Brixton Foodbank here: