A Mission Project:
to substantially Reduce CO2 emissions
an enabler for Community Outreach Projects
to enhance and maintain our Grade II* Heritage Building
Please find details below.
A Faculty Application for permission to replace the church lighting has been granted by the Diocese of Southwark's Advisory Committee. Faculty Reference: 2021-063558.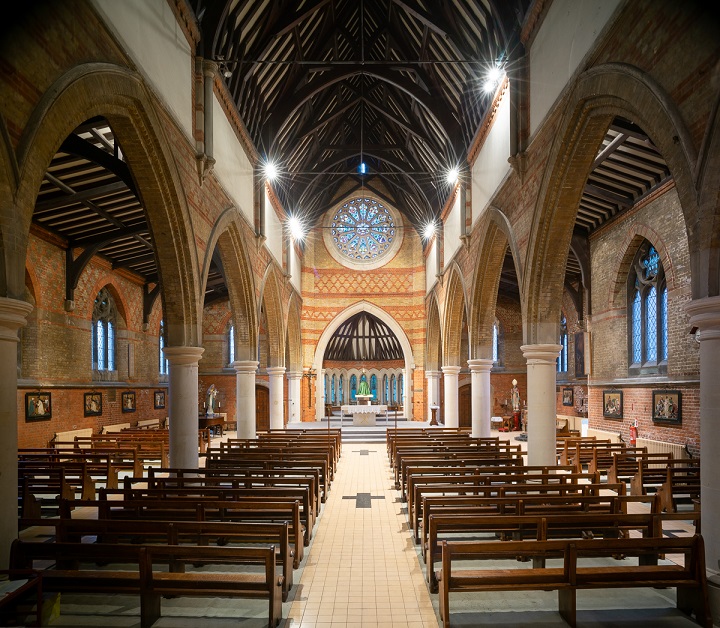 Objective
As part of our Mission Action Plan, this project will replace internal light fittings in St Peter's with LED lighting units, and adapt the current lighting system to enhance use as a community space and venue; making St. Peter's a welcoming hub for the existing range of community groups that use the space and to assist in our stated aim of widening access to and participation by those sections of the community that are currently underrepresented in the use of the building.
The current lighting system was installed in 1986, and the fittings are failing, and the lamps required are incredibly energy intensive. Replacement would allow us to:
dramatically reduce our carbon and environmental footprint.
replace the expired lighting system
develop St Peter's as a venue for music and the arts – concerts, recitals, community choirs, art exhibitions, and use by local schools
enable us to develop our outreach and mission in the community through projects responding to poverty and isolation
re-use existing fit-for-purpose wiring, thus reducing the embodied CO2 output of the project, reducing cost, impact and disruption to a Grade II* listed building.
Project Background and Status
The PCC have been monitoring the available lighting technology capable of replacing our 85 x 300W Hallogen light fittings.
Delayed by other priorities during the Covid Pandemic, the PCC has made application in November 2021 to the Southwark DAC for permission to replace the 85 existing lighting units with 62 LED units
The reduction in CO2 consumption for our current use of church lighting is estimated at 3083 kg CO2e per year – equivalent to about £2100 cost saving per year.
The project has been granted faculty approval by the Southwark DAC.
We have received offers of grants towards the work from Veolia Environmental Trust and the London Community Energy Fund.
Tim Gough (Architect) is acting as our Lighting Designer and will manage the implementation
A phased approach is being taken:

Phase 1) Assess five lighting units as a test. This was completed successfully in May 2022.
Phase 2) Install Lighting in North and South Aisles (24 lights). This phase will commence on 27th June 2022.
Phase 3) Install Lighting in Nave and East End (33 lights). This phase will commence on 30th August 2022.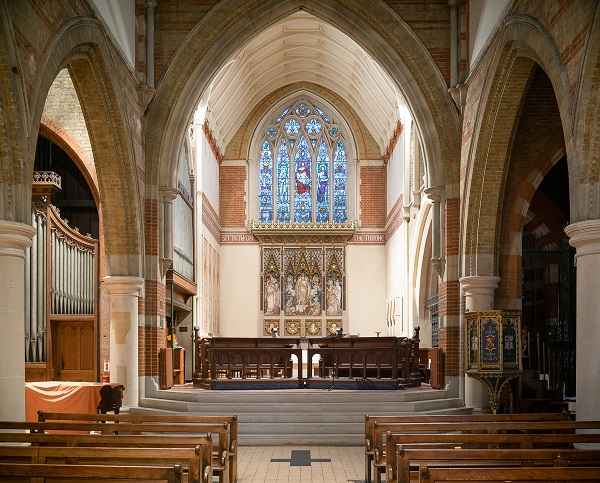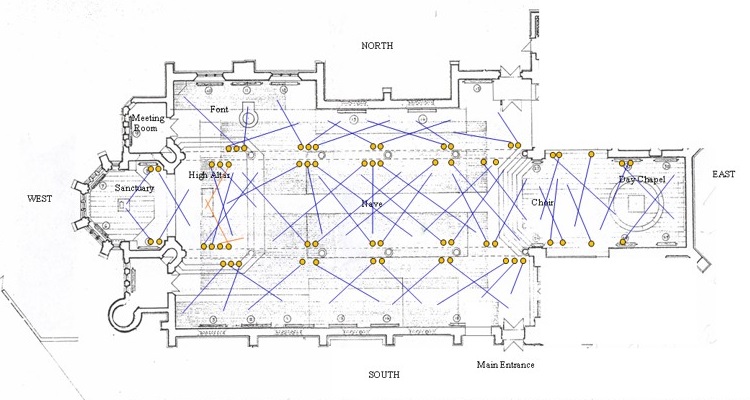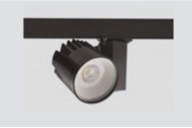 Proposed LED Light Fittings (pictured) are:
Concord Sylvania Beacon ref BCON XXL MB 3K L3 BLK + SPUN SM & SSC LED fittings with fixed base and 3000k light source. Colour: black

Onboard dimmers will be used controlled from Mobile Phone Application
If you would like to know more about the project, please contact:
David Chapman: email: website@stpeters-streatham.org