St Peter's Church, Streatham
You are welcome to St Peter's whether it is your first time or 100th, whether you are full of faith or full of doubt, whether you are looking for God, beautiful music, or a friendly chat. This is your Church.
We are situated on Leigham Court Road, at the heart of our community in Streatham and West Norwood.
For more information about our services see our Worship Page.
If you would like to speak to one of the clergy, you can find more details on our Who's who page. We are able to assist with baptisms, weddings, and blessings of marriages, funerals, or provide a listening ear.
We are in the more Catholic (sometimes described as Anglo-Catholic, or High Church) tradition in the Church of England, meaning you might find incense and beautiful music, and a church that accepts and welcomes all people. We're part of the Diocese of Southwark, which means we're part of a family of churches under the Bishop of Southwark, whose patch covers South London, and reflects the amazing diversity of people and communities in this part of the world.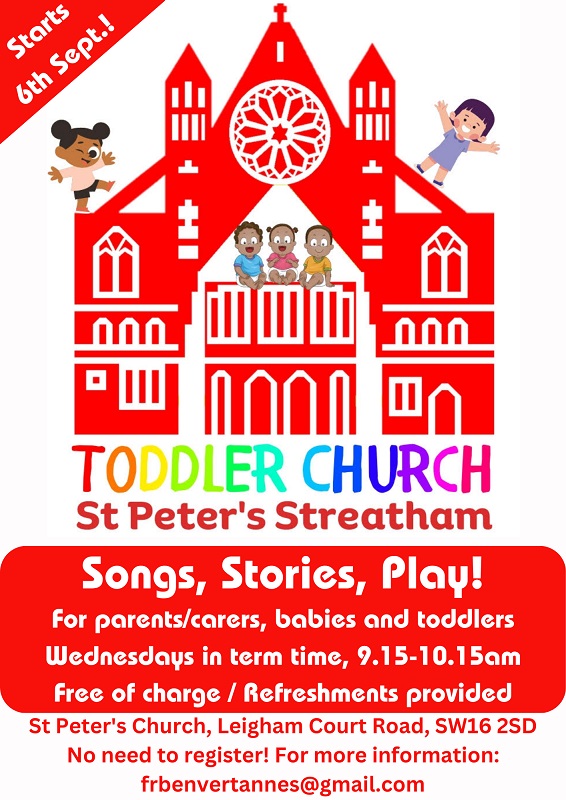 Events and News
Launch of Toddler Church
Wednesdays at 9.15-10.15
Starting 6th September
After our enjoyable trial session a few weeks ago, we are looking forward to launching our Toddler Church on Weds. 6th Sept!
Please see the flyer and feel to pick some up in church for friends/family, or if there are places you know where they can be distributed.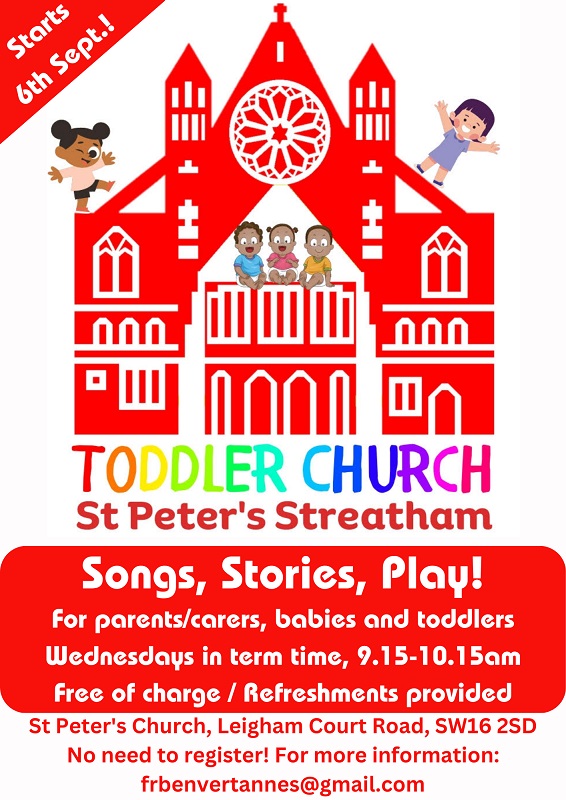 Advent Carol Service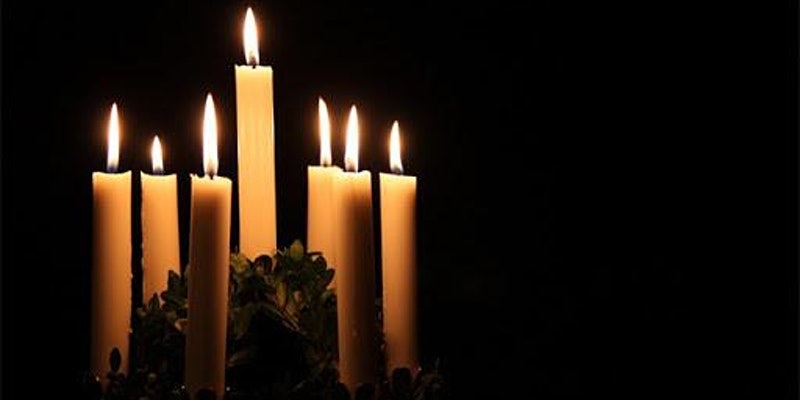 630pm Sunday 3rd December, 2023
Music and Readings to prepare us for the Christmas period
All welcome
Music to include congregational carols +
Veiled in Darkness – Rudolph
Creator of the Stars of Night -Archer
The truth sent from above – RVW
Canuta tuba – Guerrero
A Spotless Rose – Howells
This is the record of John – Gibbons
Paean – Herbert Howells