St Peter's Church, Streatham
Send forth your spirit O Lord, and renew the face of the earth.
In addition to our regular services, we now have Morning Prayer at 9am Monday to Thursday (in church and on Facebook).
See our Worship Page for more services, links and information.

One of our Lawrence Lee windows showing a symbol of the Holy Spirit, a Dove, descending.

The sign of the cross is shown in the centre forming the Trinity: God, Jesus and the Holy Spirit.
To see more about our stained glass windows follow this link: Stained Glass at St Peter's
Choral Scholarship Places – Available Now
St Peter's Church Choir has space for two choral scholars. Alto, Tenor or Bass preferred.
For more information see here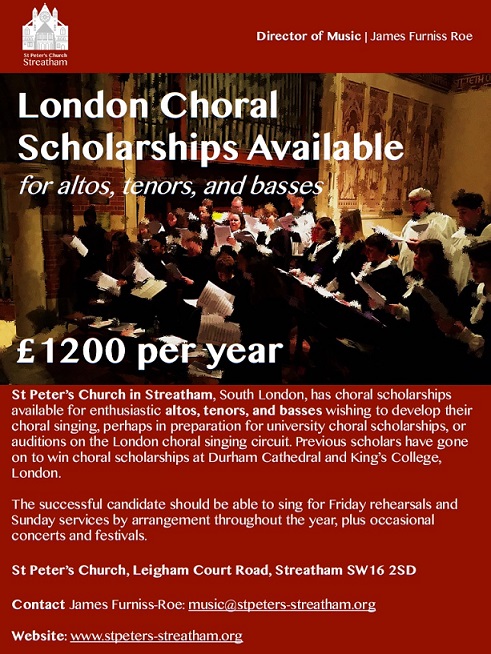 Photographs from the 2022 Easter Vigil and Easter Parish Mass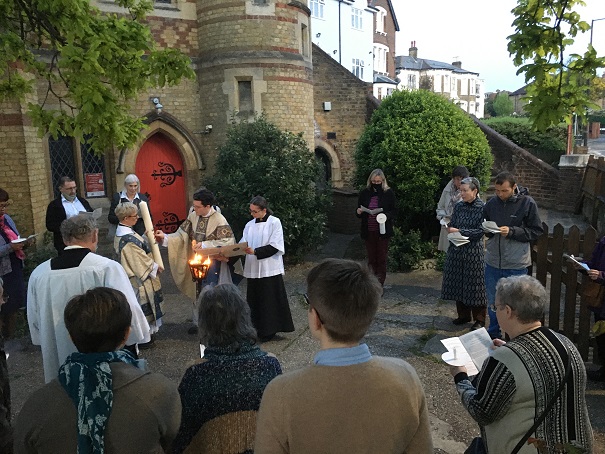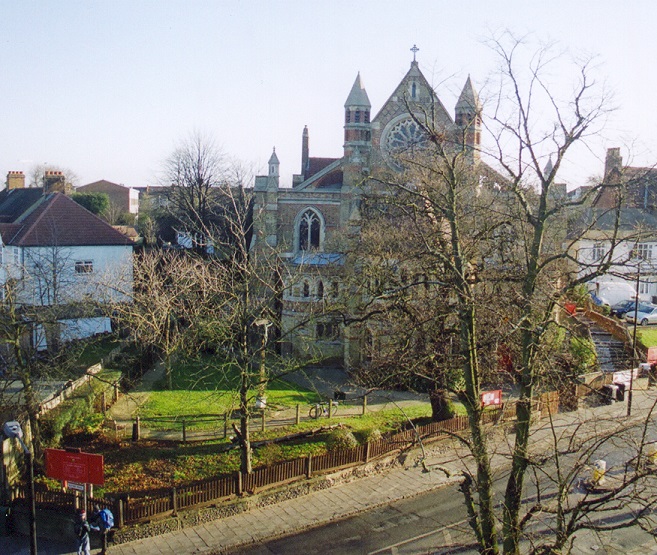 Mission Zone
Take a look at our new Mission Zone for information about our Eco Journey and our Mission Projects