The PCC has identified two requirements for access to light kitchen facilities within the church area:
To facilitate the preparation of light refreshments for social gatherings after services, concerts and events.

In our Mission Action plan we have identified that we have limited opportunity for social interaction amongst the congregation and those from our community that attend events in church at St Peter's.
We would like to facilitate better social interaction for all users of the church by the provision of a small servery with sink, hot water and water heater, a fridge, storage and power at the same level and with easy access from the church.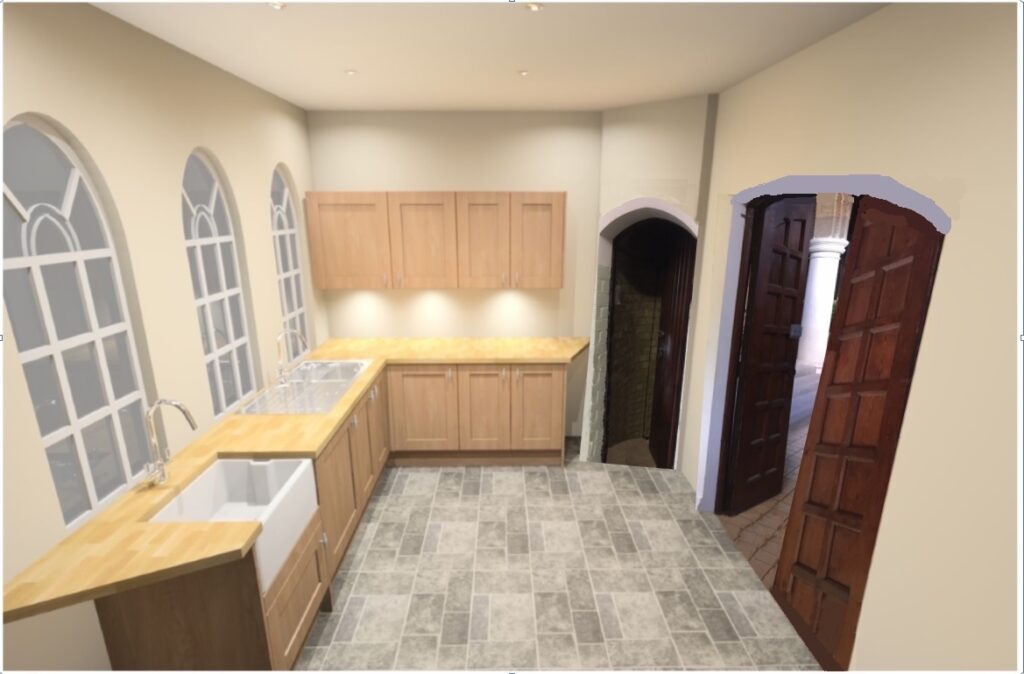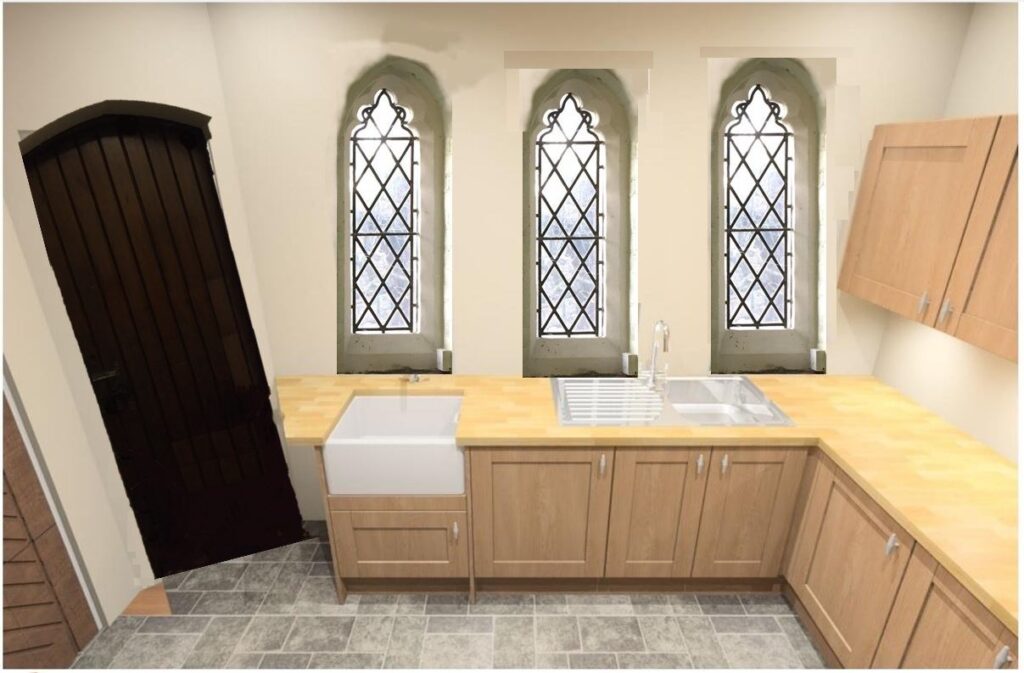 To facilitate flower arranging.
Additionally we would like to ease the burden on our flower arranging team. Today the only access to water in the church building is from a sink at the most Eastern end of the building. This is a walk of 40 meters from the main flower displays and involves going up/down 2 steps. This is a considerable impediment to this voluntary work.
Therefore we would like to provide access to running water and a butler style sink for filling and emptying buckets as part of the Church Servery project.
Outline Plan
We plan to install the Church Servery into the dis-used South West Porch of the church.
The main entrances to the church were moved in 1986 to new locations when the church was reordered. The South West Porch is currently used for flower arranging and for storage. The South West bell tower is accessed from this room also. This access will be unaffected.
There will continue to be access to the external door of the church through the Church Servery as now.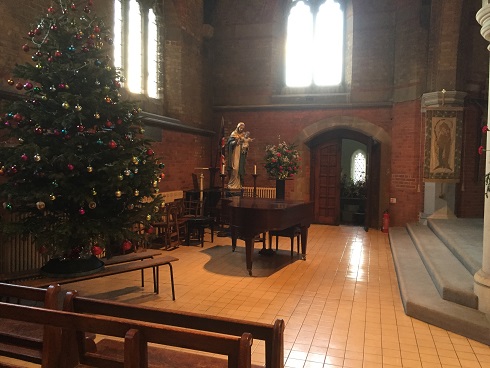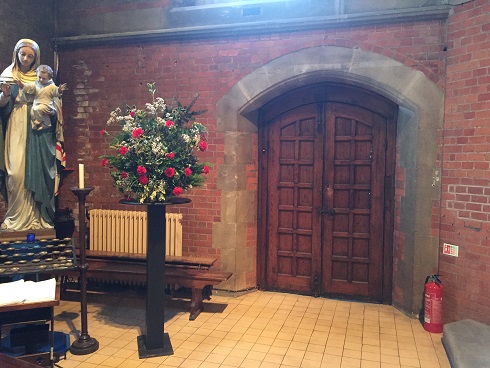 The SW Porch is viewed as an ideal location, by the Parochial Church Council, for the proposed kitchen facilities. The room has stout wooden doors leading into the church – part of the 1888 design by George Fellowes Prynne. When closed, these prevent the contents of the room being visible from the church worship space during services.
The PCC are concerned not to detract from the worship area of St Peter's, which is of high quality and heritage importance, and of course important for the integrity of worship at St Peter's.
The church members use a temporary free standing table to administer refreshments – which makes no intrusion into the worship space.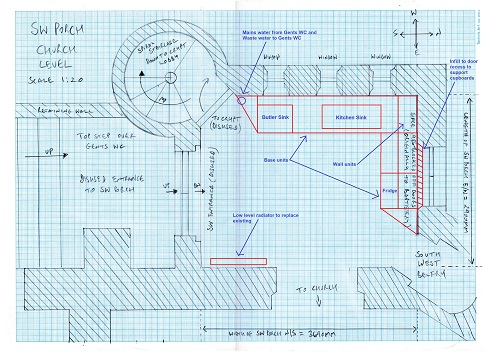 Project Status
Having developed a specification for work in 2019/20 (pre-Covid) we are now asking for updates to pricing before submitting a Faculty Application to the Southwark DAC for permission to proceed.
We have received an offer of a generous grant of £10,000 towards the planned installation from the Marshalls Trust.
We are currently seeking extra funds from our community towards the project.
We hope to be able to make a faculty application for permission for the works in January 2022
If successful we would expect to carry-out the works in early summer 2022.